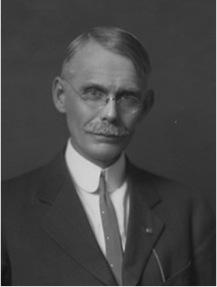 Ashley Dye, Assistant Dean of Students and Director of Fraternity & Sorority Affairs at the University of Illinois recently announced that the University of Illinois Order of Omega greek honorary will be launching a Fraternity & Sorority Hall of Fame this year. They will be recognizing a few successful Illinois alumni each year through this program. They will also host an event this year on May 3 to recognize these alumni as well as offer the opportunity for our student leaders to learn from and interact with them.
She is looking for nominees from each fraternity and sorority for the Hall of Fame. We've compiled the attached draft list from ATO Gamma Zeta but need your help. Please email the names and basic information of anyone who you believe should be added to this list to daneluhrsen@gmail.com. Also, if you know of additional notable bullet points that should be added to any of these guys, please send them as well.
They didn't provide any specific criteria for inclusion in the list so please submit anyone who you believe is notable and deserving.
Draft Alpha Tau Omega Nominees for Greek Hall of Fame
Nathan A. Weston 1889

·       University of Illinois Professor of Economics

·       1st Dean of College of Commerce

·       Nathan A. Weston Memorial Fountain in the West Courtyard of David Kinley Hall is named after him.

·       Weston Hall is named after him.

·       Charter Member of ATO Gamma Zeta Chapter at University of Illinois (initiate #2)

Dean Thomas Arkle Clark – 1890
·       Nation's 1st Dean of Men – served in that role for 31 years at University of Illinois

·       ATO GZ initiate #1

·       ATO National President twice

·       There is a Clark Hall on campus, a Dean Clark room at the McKinley Foundation near campus and the ATO Chapter house is the Thomas Arkle Clark Memorial Chapter House.   His portrait hangs in the Pine Lounge in the Illini Union.

·       He served on the building committee for the McKinley Foundation Church. ATO

·       Prolific author:

o   "The Fraternity and the College: Being a Series of Papers Dealing With Fraternity Problems"

o   "Discipline and the derelict"

o   "Facts for freshmen concerning the University of Illinois"

o   "The high school boy and his problems"

o   "The Sunday eight o'clock, brief sermons for the undergraduate"

Sidney B. Fithian 1897
·       ATO National President

·       ATO Worthy Master (undergrad president)

Wesley E. King 1897
·       Founder Utah Surety Association

·       Founder Utah Development League

·       VP Halloran-Judge Trust Company

·       ATO Chief of Province II in 1904-06;

·       Organized the Salt Lake City Illinois Alumni Association.

Franklin W. Scott – 1901

·       Developed Journalism Curriculum at the University of Illinois

·       Professor of English from 1901 – 1925

·       ATO Worthy Master (Undergraduate President) 1900 – 1901

·       Established, and for twelve years edited the University of Illinois alumni magazine

·       Established, and for twelve years was Chairman of the Illini Publishing Company, which issues a daily paper (i.e. the Daily Illini) and eight other periodicals at the University of Illinois

·       Served as Executive Secretary of ATO National and Editor of the Palm, the ATO National Magazine

·       Scott Hall on campus is named after him

Roger Adams 1901
·       Head of the Department of Chemistry and Chemical Engineering (1926-54)

·       Author or co-author of three books and over 430 articles

·       During World War I he served as a major in the Chemical Warfare Service in Washington

·       President of the American Chemical Society (1935) and the American Association for the Advancement of Science (1950) and was chairman of the Chemical Section of the National Academy of Sciences (1938-1941)

·       Awarded Priestly Medal (1946) and the Parsons Award (1958) of the American Chemical Society, the National Medal of Science (1964)

·       Adams Laboratory on Campus is named after him

Walter W. Williams 1905
·       Vice President of the First National Bank. Of West Frankfort

·       President of the Hart Williams Coal Company

·       Member of the State legislature of Illinois, 1904-06,

·       Member of the Democratic State Board of Electors in 1916

·       Delegate to the Democratic National Convention in 1920.

Harold A. Pogue 1916
·       President of the Hunter Pogue Lumber Company from 1925 to 1959.

·       President of the Pogue Development Company

·       All American Football Player for the Illini

·       Worthy Master (undergrad president ) of ATO Chapter

·       Walter Eckersall picked Pogue as the greatest Illini football player in the era before Red Grange

·       Served as a member of the university's Board of Trustees from 1935-1941 and 1959-1969, president of the Board of Trustees in 1940, and president of the University of Illinois Alumni Association in 1952.

·       Served on the Decatur City Council from 1959 to 1963, as president of the Decatur City Council from 1953 to 1953, and as a director of the Illinois State Chamber of Commerce from 1957 to 1961

John H. "Jack" Powers 1917

·       First Chairman of the University of Illinois Foundation – led fundraising campaign that resulted in the building of the Illini Union

·       Owner of the Orlando Hotel in Decatur

·       First manager of the Edgewater Beach Apartments in Chicago

·       Led effort to expand the ATO Chapter house in the 50's. The 1959 addition is named "Jack Powers Wing"

E. L. Simmons 1920
·       President, E.L. Simmons Construction Co., Decatur

·       VP, Kuhne –Simmons Construction Co.

·       Director, U. of I. Alumni Association

·       President ATO House Corporation

Hugh W. Cross 1921
·       Lieutenant Governor of Illinois, 1941-49

·       Republican. Member of Illinois state house of representatives 38th District, 1933-40

·       Speaker of the Illinois State House of Representatives, 1939-40

·       Delegate to Republican National Convention from Illinois, 1944, 1948

·       Member, Interstate Commerce Commission, 1949-55

Reuben G. "Rube" Carlson 1921
·       Student Chairman of the Stadium Executive Committee – Along with women's-chair, and his future wife, Ann Coolley (Kappa Kappa Gamma) led an organization of 2,500 students, all on committees, that raised over $700,000 for the building of Memorial Stadium. Reuben and Ann were married shortly after graduation. Their Illini season football tickets were sent to them each year addressed "Mr. and Mrs. Stadium. On the day that Red Grange tore up Michigan to dedicate the Stadium, Ann raised the flag before the game.
J. Bruce Butler 1922
·       President, Mississippi Valley Structural Steel Company, St. Louis

·       ATO Worthy Master (undergrad president)

Stewart D. Daniels 1922
·       ATO National President

·       ATO Worthy Master (undergrad president)

Paul M. Hammaker 1925

·       President, Montgomery Wards

·       Illini Football Sr. Manager

·       ATO Worthy Master (undergraduate president)

·       Author – "9.5 Decades"

·       Management Consultant

·       University of Virginia Professor

John W. Ruettinger 1927
·       Architect with John Griffiths and Son Company, general contractors

·       President for two terms between 1952 and 1954 of the City Club of Chicago.

·       Board of trustees of the University of Illinois

·       Governing member of the Orchestrial Association

·       Trustee of the Ravinia Festival Association.

·       President of the Olivet Community Center

·       President of ATO Gamma Zeta House Corporation

·       First chairman of the ATO (National) Foundation Fund

Lee H. Sentman 1932
·       At one time, held world records in every high hurdle event from 60 through 75 yards.

·       Was awarded the Big Ten conference medal for achievement in academics and athletics.

·       Illini Track Letterman and All American

Allen P. Britton 1937
·       Professor of music at the University of Michigan

·       Dean of the School of Music from 1971 to 1979 at University of Michigan

Alfred L. Aydelott 1939
·       Architect – designed Memphis City Hall, the Downtown Memphis federal building and Immaculate Conception High School

·       Architect-engineer for the design and construction of the U.S. Embassy in Manila.

·       Architect-in-residence at Yale University

Major General Edward B. Giller 1940
·       As a Fighter pilot in WWII he completed 115 aerial combat missions, accumulated 465 combat hours in P-38 and P-51 aircraft, and is personally credited with three enemy aircraft destroyed in the air and six more on the ground.   Under his brilliant leadership, his Squadron contributed to the disruption of the enemy's supply lines by destroying three-hundred and ten (310) locomotives, twenty-six (26) planes in the air and eighty-six (86) on the ground

·       After his doctorate, General Giller went on to perform a variety of duties in research in development with the military and CIA, including:

o   Led team that studied thermal radiation from nuclear blasts – Department formerly known as "The Manhattan Project"

o   In the Central Intelligence Agency served as deputy director of a research branch that developed various weapons and tools for psychological warfare and eavesdropping – "the James Bond Department"

o   Initiated a partnership with the University of Colorado to investigate reported UFO sightings – The Condon Report.

o   Directed the Division of Military Application at the Atomic Energy Commission which conducted nuclear tests in Nevada and the Pacific Ocean including attending the largest underground bomb test in the United States—400 times more powerful than Hiroshima—on Amchitka, an uninhabited island near the end of the Aleutian Chain.

·       After his retirement from the Air Force in 1972, worked as a civilian arms control negotiator in Europe.

·       ATO Gamma Zeta Diamond Circle Certificate recipient as 75 year member of the fraternity

Walter T. Morey 1940
·       Founder and Chairman of Soy Capital Bank, Decatur and founder Security Savings and Loan

·       Partner, Morey & Shade

·       He served for three years in WWII with the 36th Field Artillery in North Africa, Italy and France. He was awarded the Bronze Star, Legion of Merit and three French Croix de Guerre. Later, he served in the Korean War as a battalion commander until 1951.

·       As undergrad, was chosen to lead 4,000 ROTC students as Colonel

C. Donald Ainsworth 1942
·       Insurance Commissioner for the State of Missouri

·       Served as an FBI agent and a cryptographer for the U.S. Navy.

·       Served on the Kirkwood, Missouri City Counsel

·       President of the Kirkwood Chamber of Commerce

·       ATO Gamma Zeta Diamond Circle Certificate recipient as 75 year member of the fraternity

Frank E. Blazey Jr. 1946
·       Brigadier General, US Army

·       Served in Korea and two tours in Viet Nam

·       Awarded Silver Star for gallantry and resourceful leadership in Korea

Walton "Walt" Kirk, Jr.1947

·       Captain of Illini Basketball team

·       Member of "Whiz Kids"

·       1st Team All-American

·       Played 5 years in the NBA for the Pistons, Blackhawks (coach Red Auerbach), Anderson Packers, Indianapolis Jets, and the Hawks

·       Illini jersey is honored and hanging in rafters of State Farm Center

Robert J. Simonds 1947
·       EVP Ketchum, Inc.

·       Served as undergraduate president of three ATO Chapters at Illinois, Penn and Ohio Wesleyan

·       Served as ATO National President two terms, Other ATO offices include Annual Fund Chairman, Assistant Executive Secretary, ATO Palm Managing Editor, Chapter Officers Conference Director, Foundation Board of Governors Chairman, High Council Chairman and LeaderShape Cabinet. In August 2010, at the 79th Congress in Orlando, then National President Walter Hughes presented Bob with the National President Award for his lifetime of service with ATO.

·       Donor of R.J. Simonds Scholarship for outstanding ATO Undergraduates and Robert J. Simonds LeaderShape Scholarship

John E. Twomey 1948
·       Former Owner, Twomey Company, one of the largest country grain elevators in the world

·       Founder, The Twomey Foundation

·       2010 Monmouth Citizen of the Year

·       Illini Track Team, NCAA Champion

·       In 1951 Pan American Games, won the silver medal in the 5000 meters event and the bronze medal in the 1500 meters competition

Robert D. Heath 1950
·       Former President of L.S. Heath & Sons (Heath Candy Bars)

·       Awarded the University of Illinois Distinguished Service Award

·       President of the Illinois Alumni Association from 1979 until 1981

·       Heath Gardens outside the Illini Union is named for him

·       Awarded the Silver Star for conspicuous gallantry and intrepidity in connection with military operations against the enemy in Korea, while serving with Company G, 9th Infantry Regiment, 2d Infantry Division, on 11 October 1951

B. William "Bill" Erickson 1950
·       Captain of Illini basketball team

·       All-American

·       Played in the National Professional Basketball League for the Saint Paul Lights.

·       Illini jersey is honored and hanging in rafters of State Farm Center

William R. Schnirring 1950
·       Chairman and CEO of Springfield Electric Supply Co.

·       In 2012, Governor Pat Quinn presented him with the Order of Lincoln for Business and Industry, the state's highest award, on behalf of the Lincoln Academy

·       Received Copley Newspaper First Citizen Award

Stephen D. Stoddard 1950
·       New Mexico State Senator

·       Principal, Materials Technology Associates, Incorporated, Los Alamos, New Mexico

·       Section Chief, Los Alamos Scientific Laboratory

·       Awarded the prestigious PACE Award of the National Institute of Ceramic Engineers

·       received seven US and International Patents and was the author of 35 technical papers

·       World War II veteran, "Battle of the Bulge"soldier, Bronze Star, Purple Heart and Combat Infantry Badge recipient

Robert E. Vogele 1950
·       Founder Robert Vogele Design, later called RVI

·       The sculpture, "Night Train," by Michael Dunbar was dedicated on September 5, 2002.   It was given to the University of Illinois and the College of Fine and Applied Arts by ATO Brother Robert Vogele '48 (Graphic Design, '50) and his wife, Ruth ('49). The red sculpture stands at the corner of Taft Drive and Sixth Street.

Dr. Nuel D. Belnap Ph. D. 1952
·       A.R. Anderson Distinguished Professor Logic, Philosophical Logic, Metaphysics, Philosophy of the Social Sciences, University of Pittsburgh,

·       Professor Emeritus Yale University

·       Fellow of the Center for Philosophy of Science.

·       Co-author of The Logic of Questions and Answers (Yale, 1976) and many more

Robert H. "Tubby" Bacon, Jr. 1952
·       CEO, Bacon's Clipping Bureau

·       Board of Directors of The Independence Bank of Chicago and Drexel National Bank.

·       Vice President and a director of Indecorp Inc.

·       Part owner Milwaukee Braves

John L. Heath 1957

·       Retired President, CEO, and Chairman of the Board of the L. S. Heath and Sons (the Heath Candy Company)

·       Investor in the Phoenix Suns basketball team

John J. Bowman 1953

·       State's Attorney 1973-1976

·       Served in the Counter Intelligence Corps of the U.S. Army from 1952 to 1954.

·       Deputy Public Defender from 1965 to 1973

·       Judge in the 18th Judicial Circuit Court from 1976 to 1990.

·       In 1990 he was elected judge of the Second District Appellate Court –

William F. McCarty II 1953
·       President, Bank of Tuscola
Richard A."Dick" Voell 1956
·       President and CEO, Retired, The Rockefeller Group, Inc.

·       Guided RGI's other business units, including Cushman & Wakefield, Radio City Music Hall, its telecommunications company and its development corporation.

·       Chairman of the Board of Directors of the Business Council of the United Nations

·       Chairman of the Economic Club of New York

·       Business Development Committee of the New York Library

·       Boards of: the Municipal Art Society, the United Way of New York City, and the Academy of Political Science

·       Member of the Executive Committee and Chairman of the Nominating Committee of the Board of Trustees for the New York Zoological Society

·       Member of the Executive Board of the New York City Partnership, serving as Chairman of the Partnership's Public Issues Committee

·       Council Commissioner for the Boy Scouts of America

·       Chairman of the United Fund

·       Vice President of Big Brothers

·       Board of the New York City Chamber of Commerce

·       Boards of Fiat, Ifint, and Club Med, Con Edison, and Lehndorff USA.

William Jack Chamblin 1955
·       CEO, Bradford Supply Company

·       Received a Lifetime Achievement Award from the Illinois Oil and Gas Association (IOGA).

·       Illinois Gaming Board

·       Ilini Football Letterman and team MVP

William V. "Bill" Altenberger 1957
·       Bankruptcy Judge for the Central District of Illinois

·       Illinois Basketball player

Dr. David C. Wade 1959
·       Senior Technical Advisor, Distinguished Fellow, Engineer, Nuclear Engineering Division, Argonne National Laboratory

·       ATO Worthy Master (undergrad president)

Forrest L. Buchtel Jr.1960
·       World renowned trumpet player. Played for Woody Herman's band as lead trumpet player, was lead trumpet and featured jazz soloist with Duke Ellington, Count Basie, Elvis, Malo, Jaco Pastorius and Blood, Sweat and Tears, among others.
Richard E. "Dick" George 1961
·       CE0 and President of Osco Drugs

·       CEO and Chairman of Ulta3

Dr. William C. Mohlenbrock MD 1961
·       Chairman and CMO Verras

·       Orthopedic surgeon for more than 25 years at Scripps Memorial Hospital in La Jolla, CA

·       Assistant Clinical Professor at University of California, San Diego since 1973

·       Naval Flight Surgeon aboard the aircraft carrier, USS Yorktown during the Vietnam War

·       Illini Basketball letterman

Larry L. Austermiller 1962
·       Managing Partner, Chicago World Headquarters, Anderson Worldwide

·       Managing director, Partner Matters and Expatriate Programs, Anderson Worldwide

·       Chairman of the University of Illinois CBA Business Advisory Council in 1995-96

·       Awarded the University of Illinois Commerce Appreciation Award

·       ATO Illinois House Corporation President

·       ATO Illinois Worthy Master (undergrad president)

Gresham T. Brebach Jr. 1962
·       Former Vice President, Corporate Development and Strategic Partnerships at Fair Isaac

·       Managing Director, The Brebach Group. March 1997-March 1999

·       Chairman and Chief Executive Officer, Nextera Corporation. January 1995-February 1997,

·       Executive Vice President, Renaissance Solutions, Inc. March 1993-August 1994,

·       Senior Vice President, Digital Equipment Corporation. December 1989-March 1993

·       Director, North American Practice, McKinsey and Co., Inc. 1988-1989

·       Founder, ICG, Inc. 1986-1988

·       Managing Partner, North American Consulting Practice, Andersen Consulting.

Arthur A. Hasse 1962
·       President/Owner,Kentwood Office Furniture
William B. Hopper 1962
·       President, Taylorville, First Trust & Savings
Bradley P. Palmer 1962
·       Sportscaster,.ABC7 for 21 years

·       Did play-by-play for the Chicago Blackhawks, Chicago Cougars, University of Illinois football games and radio play-by-play for the University of Illinois basketball.

·       Was voted the Illinois Sportscaster of the Year nine times

Richard J. "Dick" O'Neill 1963
·       President, Prospect Bank
Thomas D. Porter 1963
·       Assistant Athletic Director University of Illinois

·       Head Coach University of Illinois Wrestling

·       Assistant Coach University of Illinois Football

·       Founder of Illini Pride

·       Founder of "Tailgreat"

·       Illini Wrestling Letterman

Bruce Capel 1965
·       Illini Football player

·       Annual Illini Football Award – Bruce Capel award for "Most Courageous Fighting Illini player."

·       Lt. Capel died in combat in Vietnam when he was leading a 14-man patrol which was ambushed southwest of Da Nang (in Quang Nam), South Vietnam by a large force of Viet Cong. Only two members of the patrol survived, by feigning death, and were rescued by Marine reinforcements.

William D. Masters, Jr. 1965
·       Rear Admiral, Navy

·       Vice Commander, Naval Security Group Command

·       Reserve Vice Commander, Naval Network Warfare Command

·       Mobilization Assistant to the Deputy Chief, Central Security Service

Richard M. "Dick" Murphy 1965
·       Former Mayor of San Diego

·       California Judge

·       Served as White House Aid in the Nixon and Johnson White House

·       Served in Pentagon War Room

·       ATO Gamma Zeta Worthy Master (undergraduate President) in 1964/65

Robert J. Bachman 1966

·       Partner, Vinson & Elkins, Austin, TX

·       Harvard Law

·       Illini Swimming Letterman, Captain, All American

·       Was proclaimed to be "the greatest swimmer in Illinois history" by his coach Al Kingel

Robert B. "Bo" Batchelder 1967
·       CEO Founder, Batchelder & Associates

·       Illini Football Captain

·       All American

·       ATO Worthy Master (undergrad president)

Arthur M. Becker 1967.
·       Founded Becker Consulting, LLC

·       Senior Vice President, Shearson Lehman Brothers

Dr. James T. Frakes, MD 1968
·       Clinical Professor Emeritus of Medicine at the University of Illinois College of Medicine at Rockford

·       Private practice at Rockford Gastroenterology Associates

Ronald W. Bess 1968
·       CEO of Havas Worldwide Chicago

·       Illini Football Captain

·       Bruce Capel Award Winner (most courageous Illini Football Player)

John W. Wright 1969
·       CEO and former Managing Partner of Wright Financial Group

·       Illini Football All American and Academic All American

·       Played for Detroit Lions

Charles H. "Charlie" Bareither 1970
·       COO Beckett Associates

·       Illini Football Letterman

Michael D. "Mike" McCoy 1972
·       Partner, Alston & Bird LLP

·       Past coordinator of Alston & Bird's Intellectual Property Groups

·       Past member of the firm's Partners' Committee

·       Past President ATO Gamma Zeta House Corporation

Martin Wade 1972
·       Owner, Relish Restaurant Group

·       ATO Worthy Master (undergrad president)

Richard L. "Rick" Bodee 1973
·       President, Chicago Aviation, Inc.
Alan R. Dysert 1973
·       Former star of All My Children for 5 years playing character Sean Cudahy

·       Was on cover of People magazine and regular guest on such shows as Regis and Kathie Lee, Sally Jessy Raphael, The Merv Griffin Show, and a co-host of The Mike Douglas Show.

·       Currently Artistic Director/Founder, The Actor's School and Film School Nashville

Thomas W. Hough 1973
·       CEO and President, Carrollton Bank

·       Dean's Business Council, University of Illinois College of Business

Steven F. Stratton 1973
·       Regional Managing Director, Jones Lang LaSalle

·       The Chicago Sun Times 1993 Tenant Representative of the Year Award.

·       NAIOP's 1995, 2001, 2002, 2005, 2006, 2007, 2008, 2009, 2010 and 2011 Downtown Chicago Office Transaction of the Year Award

Robert J. Mathias 1974
·       President and COO of Cass Commercial Bank
Robert B. Cavoto 1975
·       Founder of 20-20 Foresight Executive Search LLC. and serves as its CEO and Managing Principal
Mark R. Faber 1975
·       President & CEO, CM Packaging
Dr. Kirk B. Jensen MD, MBA, FACEP 1975
·       Chief Medical Officer, Best Practices, Inc.
Gerald J. Kostelny 1975
·       Founder and CEO of InSite Real Estate, a national owner, developer, and operator of commercial investment real estate

·       ATO Worthy Master two terms (undergrad President)

David P. Lundstedt 1975
·       Chairman of The Board, CEO and President, Armored AutoGroup, Inc.

·       Illini Baseball Letterman

Joseph E. Mais 1975
·       Partner, Firm wide Chair, Commercial Litigation Practice; Member, Firm wide Executive Committee, Perkins Coie Brown & Bain P.A.
Bill Barry 1977
·       Sr. VP, Draper & Kramer – Head of Real Estate Finance Group

·       Chairman of March of Dimes Comcast Sportsnet Sports Awards Dinner for 25 years

·       Current ATO Board of Trustees

·       Bronze Tablet

Richard V. Clausing 1977
·       Chairman, Lord and Taylor, CFO, Wickes Furniture
John P. "Jack" Donovan 1977
·       VP, General Manager, Fox Sport Net Midwest

·       General Manager of FSN Midwest, FSN Kansas City and FSN Indiana

Jack Klues 1977
·       Former CEO, Vivaki

·       Chicagoland Illini of the Year

·       Current ATO President, Board of Trustees

David J. Seiler 1977
·       Managing Partner in Central Illinois, McGladrey LLP

·       Board Secretary, University of Illinois Alumni Association

Tom Tunney 1977
·       Chicago Alderman 44th Ward (Lakeview)

·       Owner, Ann Sather Restaurants

·       Chicagoland Illini of the Year

·       ATO Worthy Master (undergrad president)

William P. "Bill" Brennan 1978
·       President & CEO of Forsythe Technology
Brian A. Rawers 1978
·       Partner, Lewis, Brisbois, Bisgaard & Smith LLP
William F. McCarty III 1979
·       President & CEO at Belmont Bank & Trust Company
Bruce D. Murdy 1979
·       President , Rawle Murdy Associates, Inc.
Richard B. "Rick" Rogich 1979
·       Founding Partner, Rogich & Richardson, Ltd
Robert P. "Rob" Judson 1980
·       Director of Basketball Operations Indiana University

·       Head Basketball Coach Northern Illinois University

·       Assistant Basketball Coach Illinois

·       Assistant Basketball Coach Illinois State

·       Assistant Basketball Coach Bradley

·       Illinois Basketball Coaches Association (IBCA) Hall of Fame as a player

·       Ralf Woods Award winner for top Illini Free Throw Percentage

·       Illini All Time leader in free throw percentage

Cary McMillan 1980
·       CEO True Partners Consulting

·       Board of Directors McDonald's

·       Former CFO Sara Lee

·       Former Chicago Managing Partner, Anderson Consulting

·       Former ATO Board of Trustees President

·       Former ATO National Foundation Board of Trustees

·       Chicagoland Illini of the Year

·       University of Illinois Chicago Athletics Advisory Board

John J. Perconti 1980
·       Founder and Senior Partner, Levin & Perconti
Dr. Donald S. Rubenstein, MD, PhD 1980
·       Medical Director of Cardiovascular Research, Greenville Hospital Systems
Dr. David Teuscher 1981 –
·       Beaumont Bone & Joint Institute

·       2nd VP of the American Academy of Orthopaedic Surgeons

·       Board of Directors, Texas Higher Education Coordinating Board

·       Board of Directors of the State Bar of Texas

Lawrence C. Eppley 1982
·       Managing Partner, Sheppard Mullin

·       Former Chairman, University of Illinois Board of Trustees

Paul W. Lundstedt 1982

·       Executive Vice President, CBRE Capital Markets

·       Throughout his career, Paul has arranged the sale of more than $10 billion of investment real estate totaling 70 million square feet, focusing primarily on office assets (46 million square feet valued at $7.1 billion in the Chicago CBD and Suburban markets)

Dr. Greg D. Ewert 1982
·       Michigan Ave. Internists, Northwestern Memorial Hospital

·       Former team doctor for Cubs, Hawks, Bulls, Bears

Michael D. Lyman 1983
·       Global Managing Director, Accenture

·       Chairman, Dean's Business Council, University of Illinois College of Business

William R. Rolander Jr. 1983
·       Principal, The John Buck Company

·       COLBA, Board Member, Past President

·       University of Illinois, Alumni Real Estate Forum

Paul R. Zalatoris 1983
·       CEO, Top Driver
David J. Bryant 1984

·       Managing Partner, Chicago, Katten Muchin Rosenman LLP and National head of the Real Estate Practice.

·       ATO Worthy Master (undergrad president)

·       Former ATO Alumni President of House Corporation

Michael C. Buchner 1984
·       CEO, Fallon
Robert C. Buchner 1985
·       CEO, Campbell Mithun
Jeffrey T. Sanfilippo 1985
·       CEO of John B. Sanfilippo & Son, Inc.
William D. Forsyth, CFA 1986
·       Partner and Founder, Frontier Partners, Inc.

·       University of Illinois Alumni Association – At Large Director, Chairman, Finance Committee, Nominating Committee

·       Awarded Thomas Arkle Clark award as ATO National's top undergraduate member

·       Served as Chief Illiniwek

·       Bronze Tablet

·       Homecoming King

David L. Nauber 1986
·       President, Classe Audio
Frank H. Voris 1987
·       CEO , VivaKi
Douglas C. "Doug" Altenberger 1987
·       President at Stonegate Properties, Inc. and Owner, Stonegate Group

·       Former ESPN Plus Illini Basketball TV Color analyst

·       Illini Basketball Captain

·       Ralf Woods winner for top Illini Free Throw Percentage

·       Illini Team MVP

Jens I. H. F. Kujawa 1988
·       Former Professional Basketball Player

·       Illini Basketball Captain

·       Represented Germany in the 1992 Summer Olympics

·       Member of German National Team that won European Championship in 1993

Michael G. "Mike" Small 1988
·       Illini Men's Golf Head Coach

·       NCAA Runner up

·       5 time Big Ten Champion as Coach

·       Illini Golf Team that was Big Ten Champion

·       PGA Golf Professional

Brett H. Smith 1988
·       Pastor if the University Baptist Church in Champaign since December of 2000

·       Director of the Baptist Housing Ministry since February of 2007.

Andrew D. Weeks 1988
·       CEO, W5 Golf Inc.
Rodney L. Anderson 1990
·       Founder and President, Pancheros Mexican Grill

·       ATO Worthy Master (undergrad president)

John Varadian, CPA 1990
·       CEO, WTI Systems
David A. Washburn 1990
·       President & CEO,University of Tennessee Research Foundation
Scott D. Voris 1992
·       President and CEO, Kelmscott Communications
Dr. Michael A. Terry 1994
·       Head team physician for the Chicago Black Hawks

·       Team physician for the gold medal winning US Olympic volleyball team and The US Ski Team

·       Associate professor in orthopedic surgery, Northwestern

·       Awarded Thomas A. Clark award, the highest honor that can be accorded to an ATO undergraduate by the national ATO Fraternity as ATO National's top undergraduate member

George K. Kenessey 1995
·       CEO at Appiphony, LLC
Matthew R. "Matt" Massucci 1996
·       Partner and Co-Founder, Hirewell

·       Advisory Board of the University of Illinois Alumni Career Center

Matt Heldman 1998

·       "Matto" Illini Basketball Hustle Award is awarded to the top Illini Basketball player who has compiled the most hustle points.

·       Illini Basketball Captain

·       Won Ralf Woods Memorial Trophy for top Illini team free throw percentage

·       3rd all time Illini career free throw percentage