About David S. Timson 1975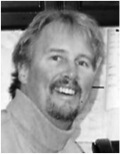 Dave pursued a career in the investment finance field, serving a variety of financial and planning positions including director of Venture Management and analysis for Greyhound Capital Corporation, executive director/partner in the Private Markets Group of Brinson Partners, Inc. and Greeley & Hansen. He was responsible for the Birds Eye, Esselte, Hertz, Kappa Smufit and Leiner investments. David was instrumental in investing in companies such as Microchip Technology, Morningstar Foods, SalesLogic and Scientific Protein Labs to mention a few.
Dave's family, work colleagues and several fraternity brothers established this scholarship in his memory in 2010. A Cubs Rooftop Outing provided much of the initial funding.
Criteria
Undergraduate initiated member of the Gamma Zeta chapter of Alpha Tau Omega at the University of Illinois majoring in Business. If ever necessary, the Endowment may also be used during the re-colonizing or re-charting of the chapter. Scholarship awards will be based on the following qualifications:
Must have a minimum grade point average of 3.0 on a 4.0 scale.
Leadership Activities, as demonstrated through fraternity or extracurricular activities.
The scholarship application deadline is announced in September each year and scholarships are awarded in a ceremony at Homecoming. Gamma Zeta Undergraduate Master Scholarship Application (note that you need only complete one application to be considered for all of the Gamma Zeta undergraduate scholarships which you are eligible)
Timson Scholarship Winners
2011 – Matt O'Neill
2012 – Tyler Ramir
2013 – Jimmy Lawlor
2013 – Jack Polancich
2013 – Brett Williams
2014 – Brett Freedberg
2014 – William Hanson
2014 – Jack McAndrew
2015 – Brett Freedberg
2015 – Jerry Huang
2016 – Matthew Grens