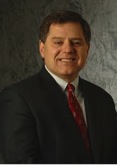 What:                                      ATO Gamma Zeta Chicagoland Networking Lunch
Featured Guest:                     Cary McMillan '80, CEO True Partners Consulting
Date:                                       Wednesday, April 2
Time:                                      11:30 AM
Location:                                 Chicago Club – 81 E Van Buren St, Chicago
Cost:                                        $45 – cash or check made payable to ATO House Corp
Note:                                       This isn't a fundraiser. Cost is for meal and private room.
Dress code:                            Business or business casual… please no denim
Registration:                          Email to daneluhrsen@gmail.com
Cary McMillan '80 is currently CEO and founder of True Partners Consulting. He is former CEO of Sara Lee Branded Apparel, CFO of Sara Lee and Chicago Managing Partner of Arthur Anderson. He serves on the Board of Directors of McDonald's, American Eagle Outfitters and the Hyatt Hotels Corporation and is a member of the University of Illinois Chicago Athletics Advisory Board. He is a former ATO House Corporation President and former ATO National Foundation Board Member. I'm sure that you'll enjoy meeting Cary and hearing what he has to say about the ways he has seen the Chicago business community partner with the City and it's nonprofits to build a great place to work and live. Don't miss it!!
Please email Dane Luhrsen at daneluhrsen@gmail.com if you will attend.