Bill Forsyth '86 who serves on the Board of Directors of the University of Illinois Alumni Association asked me to share the following.
Dane
—————————————————————–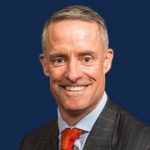 All-
I have a favor to ask. Last year, the UI Alumni Association launched a program – Illinois Alumni Insiders – that helped us better connect and engage with young alumni. Participants had the opportunity to provide feedback about existing and proposed UI Alumni Association programs and services; offer insights into what young alumni are seeking from their alumni association; and test the marketing of messages, images and campaigns. All communication was facilitated via an online platform that was concise, targeted, and provided real-time analytics. We received very valuable feedback from this program.
We are now seeking Illinois alumni ages 36-55 to participate in the second round of Illinois Alumni Insiders. To sign up please visit https://illinoisalumni.org/2016/06/17/alumni-join-illinois-alumni-insiders/. For every survey you complete, you will be automatically entered into a drawing to win prizes such as Illini apparel and merchandise, Illini Visa gift cards and more.
Would you please consider signing up to participate in this program? I promise the surveys are quick, fun and easy. As importantly, please feel free to share this information with other alumni you know who may be interested.
Thank you in advance for your help and participation.
Best regards,
Bill
William D. Forsyth, CFA
Frontier Partners, Inc.
400 Skokie Boulevard, Suite 500
Northbrook, IL 60062
847.509.9860 phone
www.frontierpartners.com