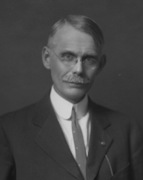 We are pleased to present an important new program designed to attract the very best candidates to ATO. We need your help to spread the word! We're making three $1,000 scholarships available to current male high school seniors who will be attending the University of Illinois next fall.
The winners are not required to rush or pledge ATO, but we will reach out to applicants who we believe will be good candidates and let them know about rush opportunities.
Here is a link to more information and the on-line application: http://www.atoillinois.com/scholarship.
We will award these scholarships to the three most deserving candidates. We hope that they will choose ATO, but the real treasure in this program is the list of applicants which we'll use to build an early rush list. This will give us a head start on fall rush and allow us to attract the very top guys to ATO.
It's critical that you help us spread the word by passing this link to any potential candidates you personally know who will be incoming freshmen. also to reach out to your contacts (coaches, athletic directors, counselors, principals) in your local school districts and ask them to encourage outstanding guys to apply. We have drafted a brief note that you could cut and paste and send on to contacts in your area.  Here is a link to the sample email note that you can cut and paste and send on to your contacts.
We appreciate your consideration and trust that you will encourage those qualified to apply for this special recognition.
Thank you, in advance, for your timely help with this project!
Jeffrey S. Piper
Vice Chairman, Gamma Zeta ATO
c/o Svoboda Capital Partners LLC
One North Franklin Street, Suite 1500
Chicago, IL 60656
(773) 910-4799
(773) 910-4799
jsp@svoco.com
Jeffrey J. Scolaro