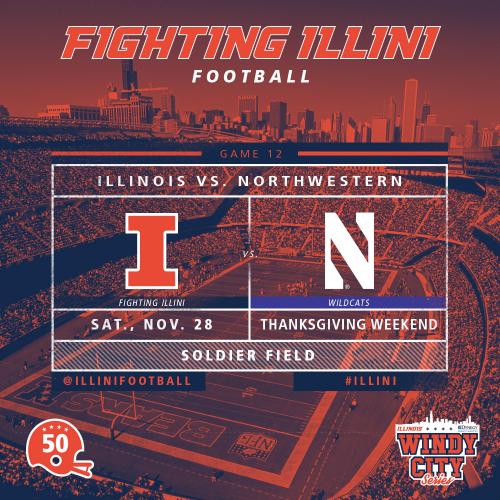 Quick reminder…The Illini play Northwestern next
Saturday, November 28 at 2:30 PM
at Soldier Field and Cary "CMac" McMillan '80 is hosting a tailgate. Here are the details…
Location just east of Waldron parking lot. See pic below.
He has ordered Portillos hot food, beer water and soda. He will also have two satellite tvs, the bags game and more. Everyone invited. $15 donation per adult. Assume tailgate gets started about
noon
. Dee Brown will stop by too.
Ed Kral '63 had a couple of extra tickets. They are in the Club Section. These sell for $80 each. He can get them in the mail if you respond quickly. Section 209 row 2. Go in gate 6. Reach out to Ed directly if you are interested –
ekkral63@gmail.com
.
CMac might have some tickets too. Check with him at
cmac@tpctax.com
.