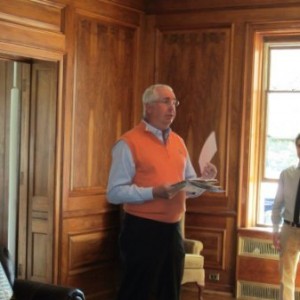 Hello Gamma Zeta Alumni,
We've reported before that an incident involving Gamma Zeta undergraduates on May 6 resulted in our chapter being placed on suspension from the University of Illinois. As a result, the following nine undergraduates or recent graduates have been expelled from ATO directly due to their actions that night or their lack of compliance with subsequent sanctions. – 
Joe Wasz
Ben West
Sean Mulcroe
Drew Swisher
Nick Carsello
Pat Sullivan
Jon Lipke
Costa Diamond
Joe Gross
I assure you that your Board of Trustees took great care in this process and did so with full support of Alpha Tau Omega National Fraternity.
L&R,
Jack
Jack Klues
Gamma Zeta '77
Chairman Gamma Zeta Board of Trustees