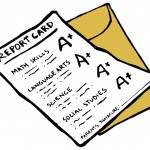 The membership of Alpha Tau Omega Gamma Zeta Chapter continues to improve its collective GPA for a third consecutive semester!
The House average of 3.197 would rank ATO #7 this Fall among all fraternities and well above IFC and Fraternity Mens' averages based upon school data supplied by Ashley Dye and the BFA.
3.197 also is higher than All Male Undergrad average of 3.15
Average Active Member average is 3.11 , #14.
New Member average is 3.19 ,# 2 only behind Sigma Phi Epsilon.
I am very proud of the commitment/ effort put to the House and to each other.
Keep it Up!
Jack
Jack Klues
Gamma Zeta '77
Chairman, Board of Trustees