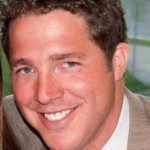 Here is a link to apply for an Office Representative position at my State Farm Agency. The primary responsibility of Office Reps will be client relationship building and sales of our insurance and financial services. Compensation packages and commission structure will be discussed directly with qualified candidates.
Patrickolson.sfagentjobs.com
Any interested candidate should use the link to apply and/or call me directly.
Obviously any fellow Gamma Zeta would be a great candidate, especially recent grads within the past few years. Here is what I am looking for:
Position Overview
Are you outgoing and customer-focused? Do you enjoy working with the public? If you answered yes to these questions, working for a prospective independent contractor State Farm Agent may be the career for you! You will receive the necessary training needed to pursue this opportunity.
Competencies Expected for This Role
Enthusiastic and persuasive in soliciting customer interest in / application for sales of insurance and financial products to help people manage the risks of everyday life, recover from the unexpected, and realize their dreams.
Core Competencies Include
Excellent communication skills – written, verbal and listening
Team oriented
Organization skills required
Dedicated to customer service
Experience with computer applications, such as Windows
Patrick Olson State Farm
Insurance & Financial Services
Agent Intern | Elk Grove Village, IL
(630)476-3600
patrick.olson.fm2b@statefarm.com