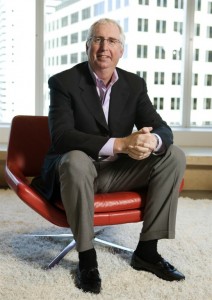 Hello Gamma Zeta's,
2014 has been both a challenging and rewarding year for ATO Gamma Zeta.
We've made huge progress on the renovation of the public areas of the Chapter house and our historic Bechstein Grand Piano and in improving the culture of our undergraduate membership.   Our guys jumped twenty spots in the fraternity GPA rankings and our City of Urbana inspection went better than it has in years last week with nearly every outstanding item being cleared while the inspector was on site. We have also had unprecedented support from alumni with over one hundred Gamma Zeta alumni serving our chapter in many ways. University of Illinois Chancellor Dr. Phillis Wise has just accepted our invitation to visit the Chapter house for dinner on January 21, 2015.
We've also had some setbacks but the undergraduate membership is responding in a very positive way.   They are fulfilling their sanctions as promised and taking care of our chapter house and representing our fraternity as we would all expect… better than we have seen in many years. See the articles included about Cary McMillan's '80 visit to the house earlier this fall and the community service event that the undergrads supported organized by Dante Ciccone '02 this past August. I believe that we've turned the corner and I encourage all of you to stop by for a visit at Homecoming or whenever you are in town to see for yourself.
Just a few additional comments…
On behalf of all Gamma Zeta Alumni, I want to take the opportunity to thank Jeff Piper '00 and Jeff Eversden '05 for their many years of service to the ATO Gamma Zeta House Corporation as president and treasurer respectively. They did an incredible job of keeping things rolling when many other alumni had faded away and they have tirelessly stayed involved, as we've brought new alumni volunteers into leadership over the last couple of years. I'm only now beginning to appreciate all of the work that they did and time that they have spent supporting our organization for so long. THANKS Jeff and Jeff!!
I'd also like to welcome some new alumni into leadership positions on the Board of Trustees and House Corporation. Norm Bilsbury '92 has recently moved back to Champaign and has joined the BOT as a local representative. Mark Faber '75 will be transitioning into Jeff Eversden's Treasurer role and overseeing our outsourcing of much of the financial management to Alpha Management. Steve Mathias '07 will be supporting Mark. Jeff McGill '73 has volunteered to help oversee our recently outsourced food service operation with Upper Crust. Drew O'Neil '14 has also volunteered to support Greg Scott's '76 HC team. Craig Nadborne '78 will be leading our alumni networking events. Dave Mazurek '02 will be leading a new Career Development focus in support of our undergraduate members and Dante Ciccone '02 will be driving our community service efforts. Thanks to all of these guys for stepping up to lead these key areas!!
See you at Homecoming on October 25! Go Illini!!
Jack
Jack Klues '77
Chairman
ATO Gamma Zeta Board of Trustees
kluesjack@yahoo.com