by Dr. Seth Berl '78
Day 4 Honduras. today is our day off so why is the team so exhausted. let's say when you combine teenagers with unlimited enthusiasm and energy with a bunch of 50 – 60 year olds, we wear each other out. many of the team members and translators hit the road early and often today shopping for 3 hours before lunch. honestly, how can anyone find shopping fun but they all come back to the hotel with their purchases reliving how e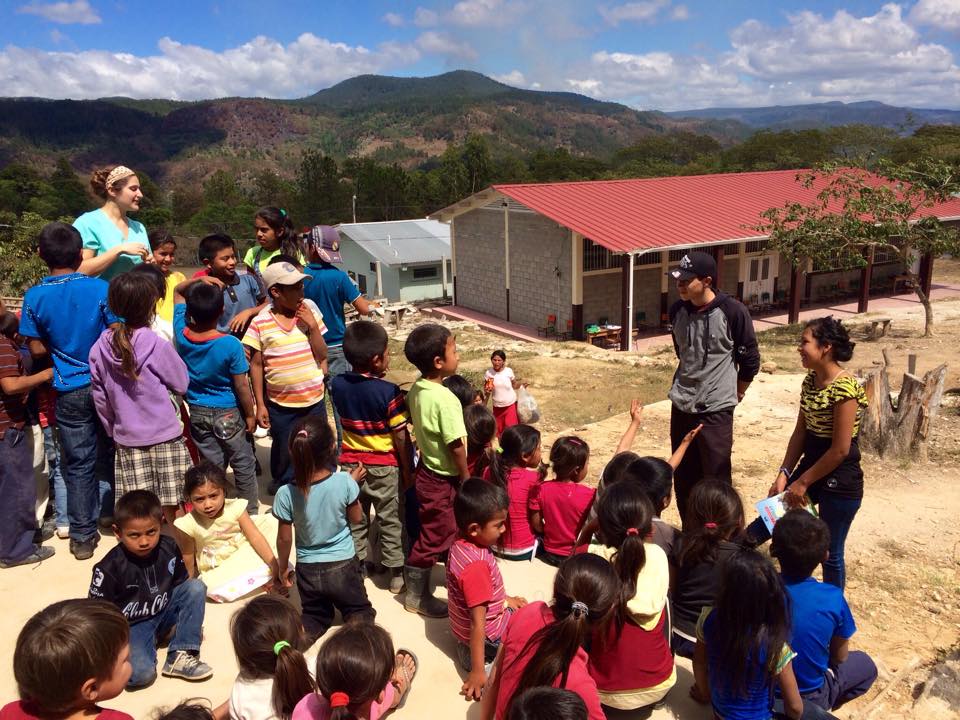 xciting it all was. then we had a fabulous Honduran lunch at our good friend Xiomara's. upon our return from lunch the college girls decided they were not done shopping yet….. i know i only had boys and La Esperanza is only about 2 streets long and 4 streets wide and can be walked in about 30 minutes…. but i digressed… anyway many on the team put in another 3 hours shopping. i spent most of the day at a clinic with our good friend Margot Sanchez as she had to have a surgical procedure. despite 8 hours in the clinic, undergoing iv anesthesia, receiving a new feeding tube by the gastroenterologist and receiving medication, her bill was $100 even. sometimes i am amazed how cheap medical care is in third world countries and sometimes you get what you pay for.
had a great dinner tonight at "the hacienda restaurant ." very good authentic Honduran food except for Brianna, one of our university of florida students, who ordered chicken fingers and french fries. you can take a gator out of Gainesville but ……
our medical and dental clinics are running like well oiled machines. Bob wright, oral surgeon, tom sullivan, out of chicago and best man at my wedding too many years ago to mention, general dentist, and mike sardzinski, endodontist out of venice, fl have declared war on dental roots…as sully puts it. no restorative work goes on here. it is numb them up and pull them out. Jasie Howard, a UF pre med student, is the sterilizer and dental assistant for this week. she has done an amazing job. incredible focus and energy. Dr. DW Adcock, orthopedic surgeon, has worked with Gabriela Gaudier, UF student in pre med. Gabriela has worked as DW's translator. they have made a great team. DW continues to inject joints with immediate pain relief. Gabriela will take over joint injecting tomorrow…. what pre med student gets to do that?? gabriela can not possibly understand the teaching she is getting now is better than any medical student and most first year residents. David adcock, OB-GYN is here for the 4th time and Tim Daniel, invasive vascular radiologist, is here for the second time. Both have learned the fast pace of honduran medicine. Tim's son Jarrett is here this week after Tim brought his daughter last year. what a great experience for teenagers to see how others have to live day to day. linda berl, rhonda sweeney, honduran missionary and many others from different areas of the team have kept the pharmacy flowing. Brianna Hachey is a pre pharmacy student from UF. Brianna was so nervous the first day but now she owns the pharmacy. she calls out meds and knows where they are and how to fill out the paperwork. brianna also has worked in the dental clinic during down times in the pharmacy and shows a great desire to help others. it is amazing the difference in our pharmacy from 10 years ago to now. Robin wilson, midwife, is working triage this week. she is the first point of contact and despite being taller than every honduran we have seen, makes them feel valued and important. wesena jordan is our eye glass person. you can not imagine the way these hondurans react to a pair of $1.00 reading glasses from dollar general. many have not been able to read for years only to have there world open up again with their sight. tomorrow i am going to have some other team members post about their experiences. if some of this does not make sense, it is 9 pm and well past my bedtime. everyone should experience what goes on when your only goal is to bless others.