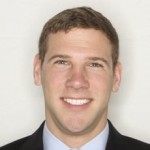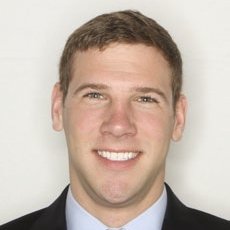 Chris asked me to pass on the updated role description.  They're looking for 3 people.  Reach out directly to Chris if you're interested.  Here's his contact info:
Chris Bonds | Sr. Account Executive | PointDrive | o: 312.379.5506 | m: 217.778.8422 | chris@pointdrive.com | www.pointdrive.com
The Role and The Team
PointDrive is looking for ambitious and tech savvy business development representatives to join our fast growing and successful Sales Team. You will be asked to manage a large pipeline of leads, work closely with account executives to prepare and execute product demos, and serve as a point of contact for new client accounts. This position is part of the growing SMB sales team and offers an opportunity for quick growth within the Sales organization.
You will spend your time doing the following:
Outbound prospecting a book of leads to create new opportunities for Account Executives (70% of your time)
Qualify inbound leads and conduct outreach to convert to new opportunities for Account Executives (20% of your time)
Help manage a book of existing client accounts to ensure customer success and adoption (10% of your time)
Your work activities are designed to drive new revenue into the business while also providing exposure to the entire sales process. Successful business development representatives can expect to grow into new roles with increasing responsibility.
Requirements
Exceptional organizational, presentation, and communication skills – phone, email, and webinar
Technical expertise and ability to become a product expert
Demonstrated ability to work within a team
Ability to take constructive feedback and learn within a fast paced and quickly evolving environment
A passion for building new business
Inside sales, account management, sales development, or lead generation experience is a plus, but not required
About PointDrive
You will be joining a bright group of experienced professionals dedicated to creating meaningful products designed to improve the way business professionals deliver content to their customers. Our tight knit group of talented individuals work daily to build superior products and to make sure our customers are successful.
Expect the following if you work here:
You'll work closely with some the world's leading sales organizations to improve the way their sales professionals deliver content to clients
You will grow professionally while working with a passionate group who are some of the best and brightest in the industry
We as an organization will always value your contributions and provide ample opportunity for you to have a meaningful impact on our fast growing business
how to apply
Please send your resume to chris@pointdrive.com and follow the below instructions
Subject: BDR Application: [Your Name]
Include your resume and any other material you think is relevant